With all the madness that is Christmas Shopping, as I wandered around ticking items off the "fresh" list my thoughts turned to meals for the nights leading up to Christmas Day, working right up until Christmas Eve I wanted something quick and satisfying so I didn't have to spend too much time in the kitchen.
Curry it was.
I took a turn down the World Foods Aisle in my local supermarket and came across the Tiger Tiger Curry Pouches on offer so popped one in to try.
Several flavours are available
Peshwari Style Tikka Massala
Kashmiri Style Korma
Punjabi Style Butter Chicken
Lahori Style Rogan Josh
I opted for the Jaipur Style Jalfrezi.
The pouch promised to serve 2-3 people.
To the right side of the pouch was an easy pour flap which was easy to tear away from the packet and I poured it onto some chicken I had sealed in the pan.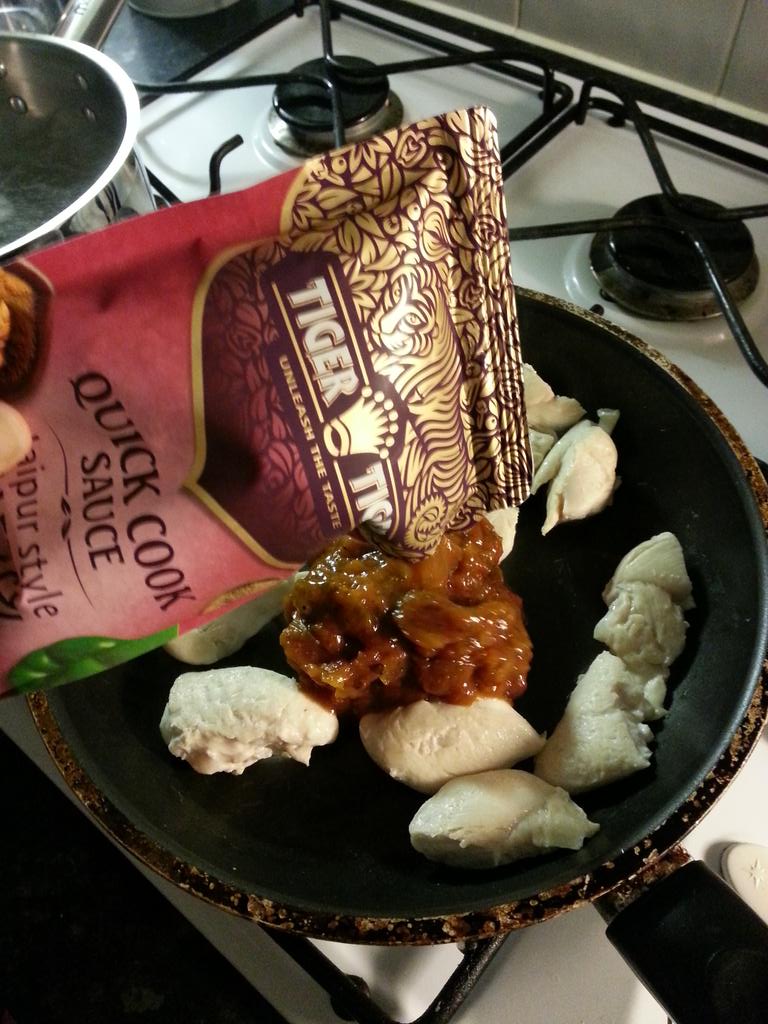 I decided not to add any additional onion or peppers and I was glad as I poured the sauce onto the chicken and out came chunks of onions and peppers and you could also pick out some spices.
The sauce was fragrant and looked full of flavour.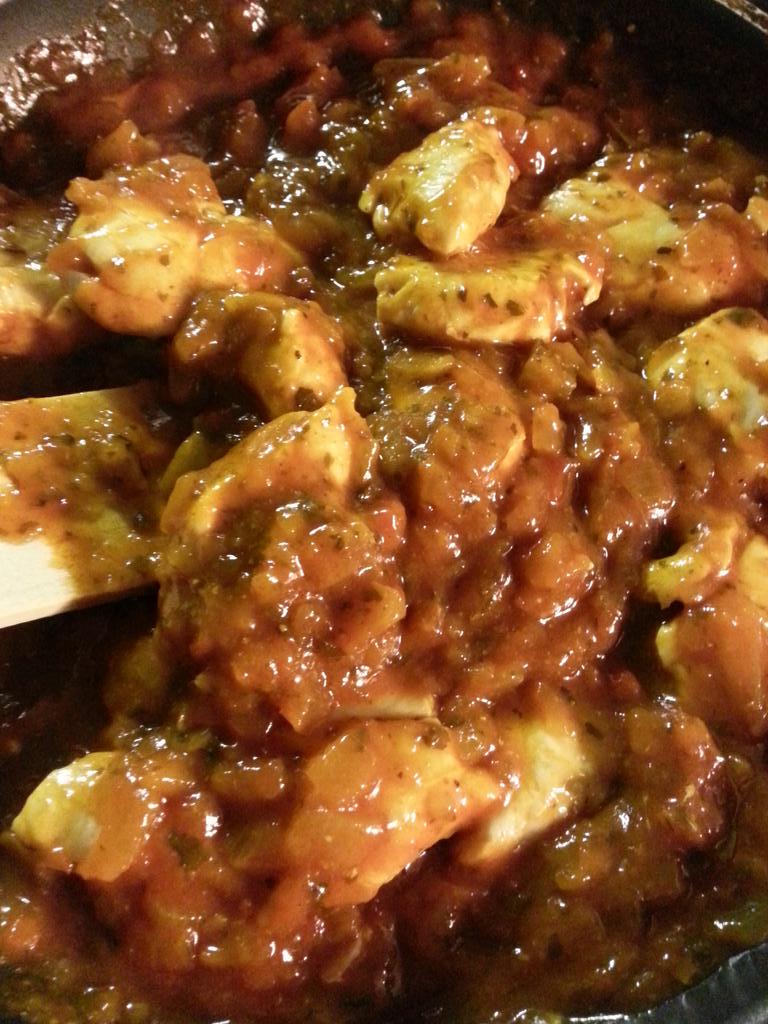 I simmered on a low heat to ensure that the chicken was cooked through and that the sauce had been heated through. I then served on a bed of basmati rice.
The flavours were amazing, something I would expect had it been made from scratch earlier in the day. The heat was not too hot from the spices. The peppers tasted fresh and the onion was still in chunks rather than disintegrated into the sauce like other sauces I have tried.
Overall I found this sauce to be tasty and delicious and will definitely be trying some of the other flavours soon. Perfect for a quick midweek meal in a hurry.
Information below is provided from the Tiger Tiger website.
Ingredients
Onions, Tomatoes, Water, Rapeseed Oil, Red and Green Bell Peppers (9%). Sugar, Tomato Puree, Modified Maize Starch, Salt, Dried Onion, Spices (Turmeric, Cumin, Coriander, Chilli Powder, Fenugreek, Coriander Leaf, Paprika, Clove, Cinnamon, Onion Powder, Fennel, Bay Leaves, Garlic Powder, Ginger Powder, Black Pepper, Black Cardamom, Green Cardamom), Garlic Puree (Garlic, Citric Acid), Flavouring, Ginger Puree (Ginger, Citric Acid), Colour: Paprika Extract.
Nutritional information
| Typical value | Per 100g | Per 300g serving |
| --- | --- | --- |
| Energy (Kj) | 596Kj | 1788Kj |
| Energy (Kcal) | 596Kcal | 1788Kcal |
| Calories | 142g | 426g |
| Protein | 1.3g | 4g |
| Carbohydrates | 12.5g | 38g |
| Carbosugars | 7.2g | 22g |
| Fat | 9.3g | 28g |
| Saturated Fat | 0.6g | 2g |